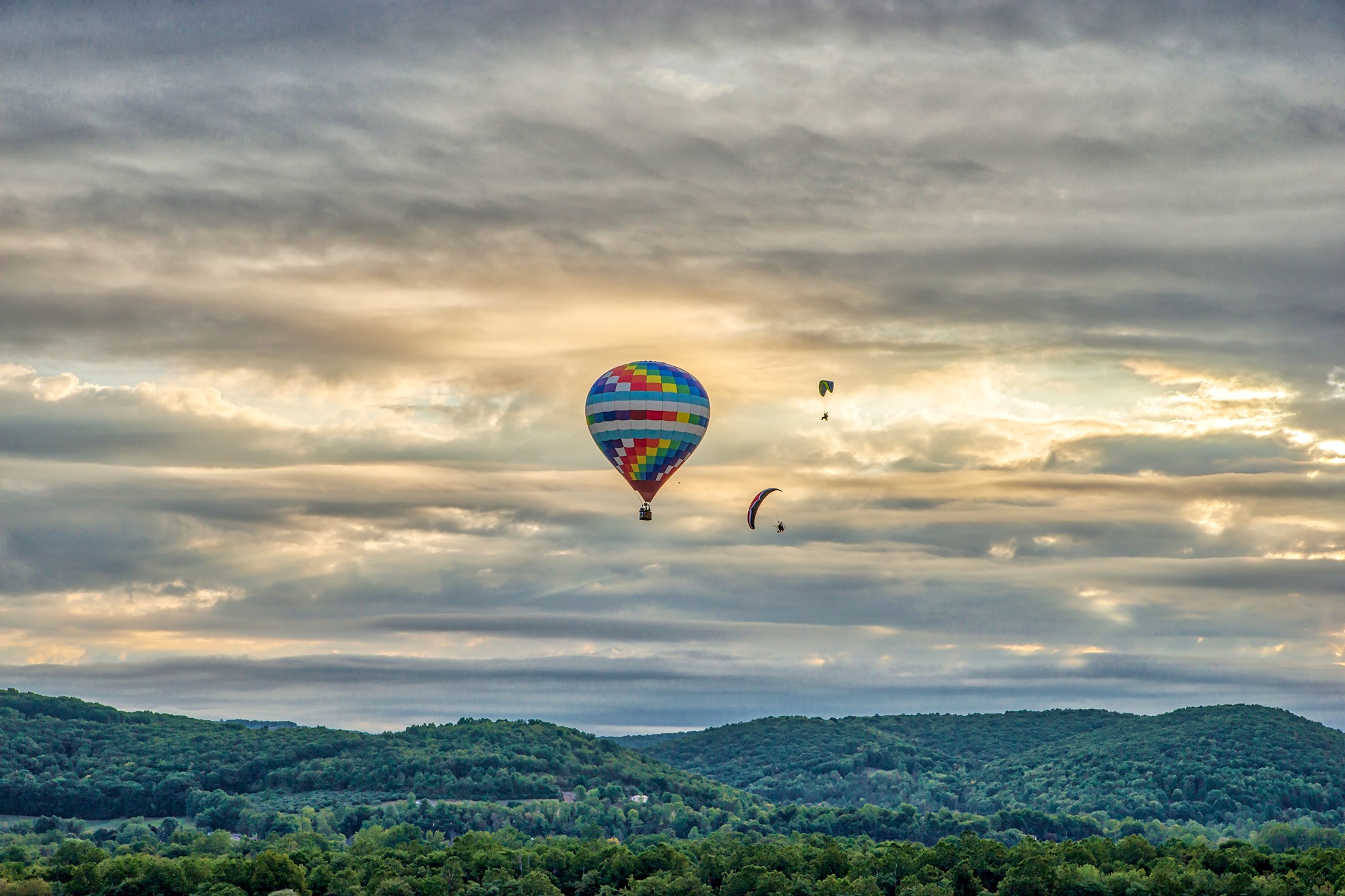 Come Fly With Us!
We hope that we will be able to join us this year! Purchase your tickets below. Hope to see you soon!
For questions please contact Rebecca Elkins at 775-771-0897 or balloon@lcrotary.com
Balloonfest
c/o Rebecca Elkins
174 Woodview Drive,
Cogan Station, PA 17728
Download, complete and submit the following forms to get started on your journey to come fly with us!
Weather Permitting
Dear Rotary Festival Spectators
We hope for favorable weather conditions during balloon launches, but sometimes Mother Nature has other ideas. On a flight-by-flight basis, it is my job to evaluate weather and determine if conditions are favorable for a safe outcome. My role as Balloonmeister is to protect the event and public, a responsibility that I take very seriously.
Balloon operations are extremely weather-sensitive. Balloons do not have steering wheels or brakes, but rather float on the breeze like a soap bubble, with up and down controlled by heat.
Balloons launch at dawn and then again 2 hours before sunset when winds are most predictable and usually calmest. Flights last about 1 hour. Mid day tether balloon rides are a possibility but those performances are more weather sensitive than flights. If morning fog or surface wind in excess of 8 kts develops, our flight operations may be cancelled or delayed.
The balloon pilots attending this festival are handpicked, high hour, professional pilots. They love to fly. I hope that you have confidence in our collective abilities to provide you with a colorful and most importantly, safe, air show.
Respectfully submitted,
Rebecca Elkins, Balloonmeister
Total cost of a Balloon Ride is $240.00 per person.