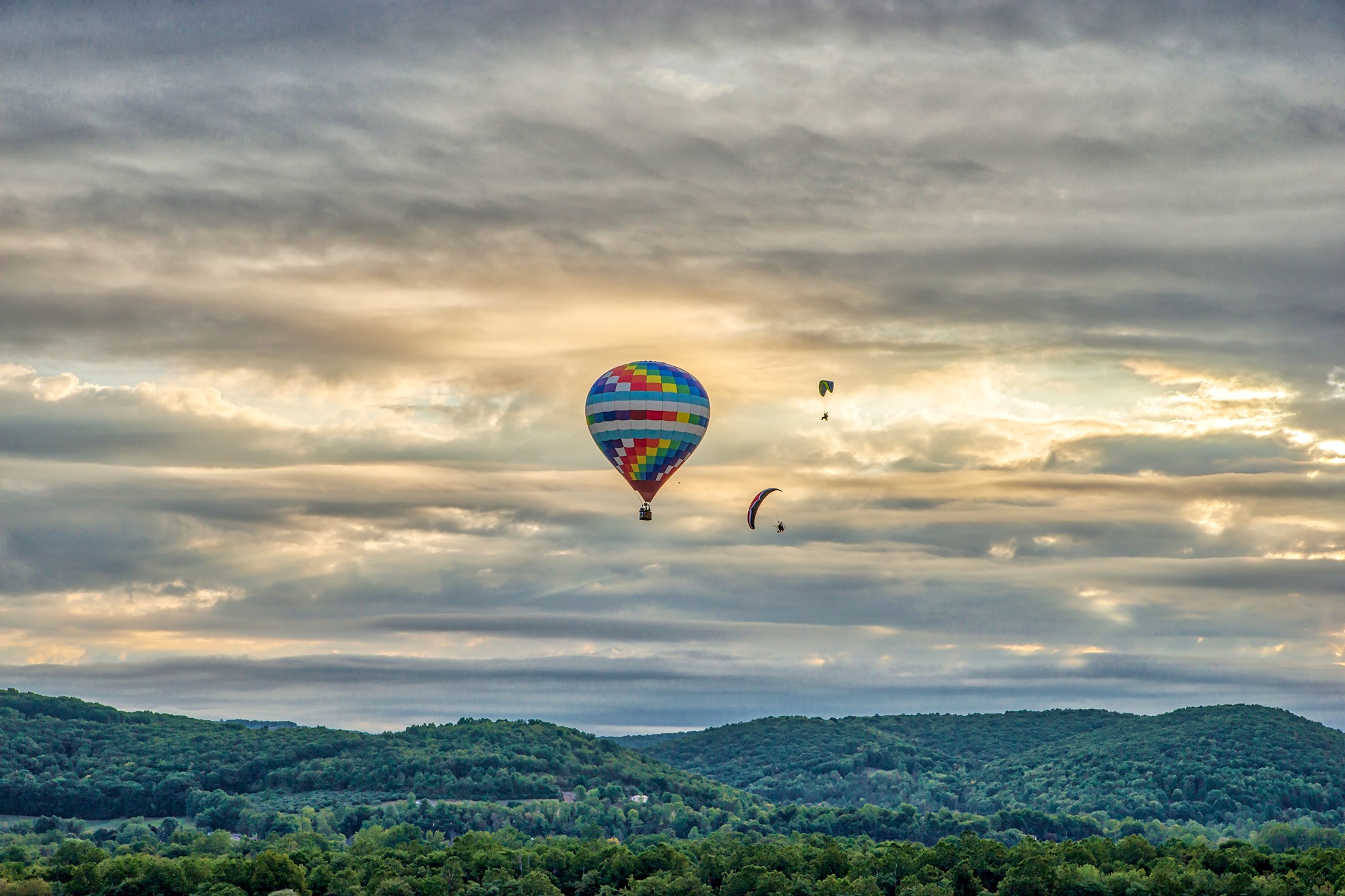 Come Fly With Us!
We hope that you will be able to join us this year! See below for how to schedule your flight. Hope to see you soon! This site will not have a link to pay your balloon ride deposit via credit card. All deposits will be secured via a mailed check. If the flight is cancelled for weather/safety reasons, the check will simply be returned to you. Total cost of a balloon ride is $240 per person.
For questions and scheduling, please contact Lisa Flick at +1 (585) 738-9849 or lisaflick2001@gmail.com. If calling, please call between the hours of 8:00 AM EST and 9:00 PM EST. If Lisa is unavailable to answer the phone, leave a voicemail with your name and a good time for Lisa to return the call.
Download, complete and submit the following forms to get started on your journey to come fly with us! Please note that deposits are via check only. Credit cards are not accepted for balloon ride deposits. (they will be accepted at the event for final payment).  Completed waivers and applications can be sent either in an email to Lisa Flick (lisaflick2001@gmail.com) or mailed to the address below along with your deposit check:
Lisa Flick
8338 Parker Hill Road
Dansville, NY 14437
Download Balloon Ride Waiver
Download Balloon Ride Application
Weather Permitting
Dear Rotary Festival Spectators
We hope for favorable weather conditions during balloon launches, but sometimes Mother Nature has other ideas. On a flight-by-flight basis, it is my job to evaluate weather and determine if conditions are favorable for a safe outcome. My role as Balloonmeister is to protect the event and public, a responsibility that I take very seriously.
Balloon operations are extremely weather-sensitive. Balloons do not have steering wheels or brakes, but rather float on the breeze like a soap bubble, with up and down controlled by heat.
Balloons launch at dawn and then again 2 hours before sunset when winds are most predictable and usually calmest. Flights last about 1 hour. Mid day tether balloon rides are a possibility but those performances are more weather sensitive than flights. If morning fog or surface wind in excess of 8 kts develops, our flight operations may be cancelled or delayed.
The balloon pilots attending this festival are handpicked, high hour, professional pilots. They love to fly. I hope that you have confidence in our collective abilities to provide you with a colorful and most importantly, safe, air show.
Respectfully submitted,
Rebecca Elkins, Balloonmeister
Total cost of a Balloon Ride is $240.00 per person.