Meet the 2021 Pilots
Ken Leota
Howell, NJ
My name is Ken Leota and I have been involved in ballooning for 37 years, along with my wife Janet. Our kids, Adam and Katie, have been crewing with us since birth! As things have progressed, Adam's girlfriend Courtney and Katie's husband Brandon are now part of the Team. We have been Very Lucky to have had long time friends/crew members, Vince & Patty, John & Rosie, and their families (as well as many others). One of the many things I love about Ballooning is the friends and smiles we have made over the years… looking back I wouldn't have changed a thing – except maybe starting sooner! We are truly Blessed to be able to share this wonderful sport with everyone we have met over the years!
Bob Mueller
Pittstown, New Jersey
Have been able to use ballooning to foster my other luvs, traveling and meeting new people in new places. Thanks to friends and ballooning, I have been able to travel to and see other countries through the locals eyes, not just the back of a tour bus. Currently my other balloon is a RE/MAX and my place of choice is a room with a view of a runway.
Damon Flick
Williamsport, PA (currently live in Dansville, NY)
Got into this hobby after marrying into a ballooning family. After doing this for 17 years, the biggest thrill is seeing the reaction on new passengers faces. I'm also a long time member of the National Ski Patrol serving at Ski Denton and Swain. When not ballooning during the summer, you can find me riding my Sea-Doo either in the Finger Lakes or 1000 Island regions of New York.
Mark Stodolski
Sterling, MA
After crewing and piloting other balloons for thirty years, a common question always asked by new crew or passengers, "Where do you land?" Therefore, when I purchased my balloon 8 years ago, I chose the name, "Destination Unknown"
Been a pilot for 35 years, 17 years (Private & Commercial Pilot), 18 years student. Ballooning for 44 years (June 1976) – First time seeing a balloon and tether ride in the rain at my sister's high school graduation party in my parent's yard. My Uncle Tom was a student pilot and Charlie Manning and Sue Hall brought their balloon to the party. Owned balloons for 12 years.
My crew is family and friends that are very dedicated, knowledgeable, and ready to go at any time. Without a good strong crew, a pilot cannot fly and have a safe, fun, and successful flight. Thank you very much, "Crew"!!!

Christmas vacation 1977, my Uncle, Tom Stodolski, gave my brother Bob and I our first balloon flight. After 20 minutes, we landed to swap propane tanks and my brother for a friend. After another hour of flying which included sliding across a frozen lake, I began to feel ill. When we landed I immediately went to my Uncle's car and laid down in the back seat and was unable to help pack up. I find this story so interesting because I am the only family member to follow my Uncle's footsteps and become a hot air balloon pilot.

Other hobbies include old muscle cars, I still have my first car I bought in 1980 a 1970 Plymouth Duster 340, Curling yes the sport with the stones and sweeping, and riding motorcycles.
Mary Beth & Dick Young
Parsippany, NJ and Lake George, NY
Both of us have been involved in Ballooning since 1977. We earned our Pilot Certificates in 1995 after our 3 children graduated from college.
2018 marks Mary Beth and Dick's 42nd year of being involved in Ballooning. 2018 also marks their 51st Wedding Anniversary! Ballooning continues to be a joyful, challenging, and Uplifting part of the lives that they share together and with family and friends!
Among Mary Beth and Dick's most memorable Flights are: Flights right over Lake George, NY, over the Navajo Nation's Monument Valley, Arizona, Mary Beth's international Flight across the St. Lawrence River (from rural Ontario to rural NY), and Dick's numerous Long Jump Flights in winter over the Northeast and New England at 14,000 feet.
Both Mary Beth and Dick are honored to be involved in Ballooning, a very close-knit part of the Aviation Community. They delight in striving to meet the ever-changing demands of Safely Flying Balloons.
Gene Burnstein
Brick, NJ
Started crewing in 1994 and became a pilot in 1998. Over the years I've enjoyed helping to bring ballooning closer to kids, including volunteering time and balloon at various BFA's junior balloonist camps as pilot / instructor, and then director. The balloon name came from my hobby – using paperclips to create artistic items (including a working miniature carousel on loan to the New England Carousel Museum). Each of crew member receives a single paperclip pendant in the shape of a balloon.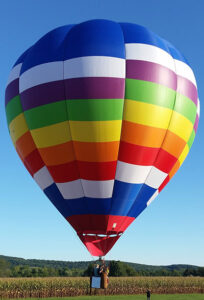 "ClipAway"
Sponsored By:
Rick Buckles
Williamson, New York
After taking a balloon flight in 1983 and crewing for several years, our first balloon, Typnady, arrived in 1987. Ballooning became a family activity with my wife, Nancy and our three sons Zane, Ian and Kyle all becoming crew chiefs. Fortunately family and many friends supported our love for ballooning which enabled us to fly throughout the states of New York and Pennsylvania and into Ontario Canada. Our balloon fleet grew over the years to include a one-man balloon built by Dave Steven, Bucklesup, and a 70,000 cubic Firefly, Rising Star. We have also added to the pilot list, our youngest son Kyle has his private certificate and is now working on his commercial rating.
Our family is excited to attend the Hughesville Balloon Festival and look forward to meeting residents and spectators.
When we are not flying we enjoy camping and walking in the woods.
Kelly Dubé
Bloomfield, NJ
Kelly Dubé, director of Balloon Talk, loves to share her love of ballooning. When she is not flying a balloon, she can be found actively presenting educational balloon programming in elementary, middle, and high schools.
She loves helping students enjoy the exploration and innovation of science and the creativity of design in problem solving.
Having home-schooled her own 5 children, she comes equipped to teach "out-of-the- box" and "up-in-a-balloon!" She loves to encourage children to escape the ordinary, to always take the scenic route, and to let their dreams take flight.
Bruce Byberg
Bloomfield, NJ
It was 1989 when I saw my first hot air balloon. I traveled around crewing for the pilot and purchased my first balloon before having even taken a ride! Earned my certificate in 3 months and quickly was flying more than 300 passengers a year.
I've had the privilege of piloting the Fanta balloon (in Norway and Sweden), United Van Lines, Anheuser Busch, and Werehburg theatre popcorn bag shaped balloon. For the past 25 years, I operated the New England skies in the iconic Re/Max balloon accumulating almost 4,000 hours of flight time.
Some of my fondest memories in ballooning are the many flights with Paul Newman and his friends, giving children rides at Paul Newman's special summer camps, and flying over the pyramids in Mexico and the countryside of Norway. I love flying in Quechee and haven't flown here in several years and I'm looking forward to floating over this beautiful countryside.
I maintain membership with the Balloon Federation of America, Great Eastern Balloon Association, Connecticut Lighter than Air Society, Aircraft Owners and Pilots Association, and Albuquerque Aerostat Ascension Association.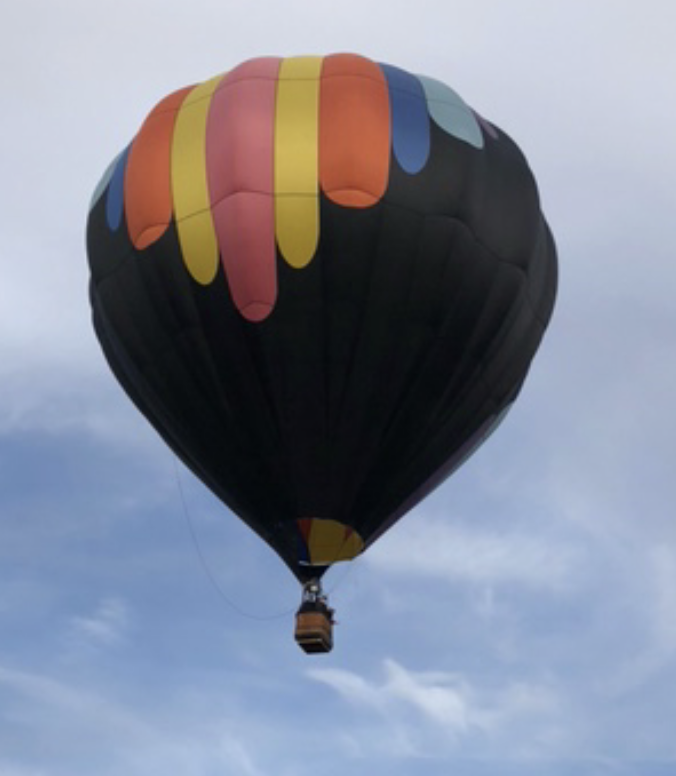 "Chasing the Duck"
Sponsored By:
Jack Edling
North Wales, Pennsylvania
Been flying hot air balloons since 1985. Live and fly commercially in the flat lander suburbs of Philadelphia. Received my fixed wing Pilot License in a boy scout aviation post when I was sixteen. Except for this Covid virus time, I fly about a dozen balloon festivals per year.
When it is too windy to fly balloons, I fly large animal para foil kites, which do well in the higher winds. When the weather gets worse I throw Boomerangs. Been hunting & fishing in Sullivan county since I was six. Some folks like the sound of the ocean, other prefer those quiet peaceful mountains.
Rick Kohut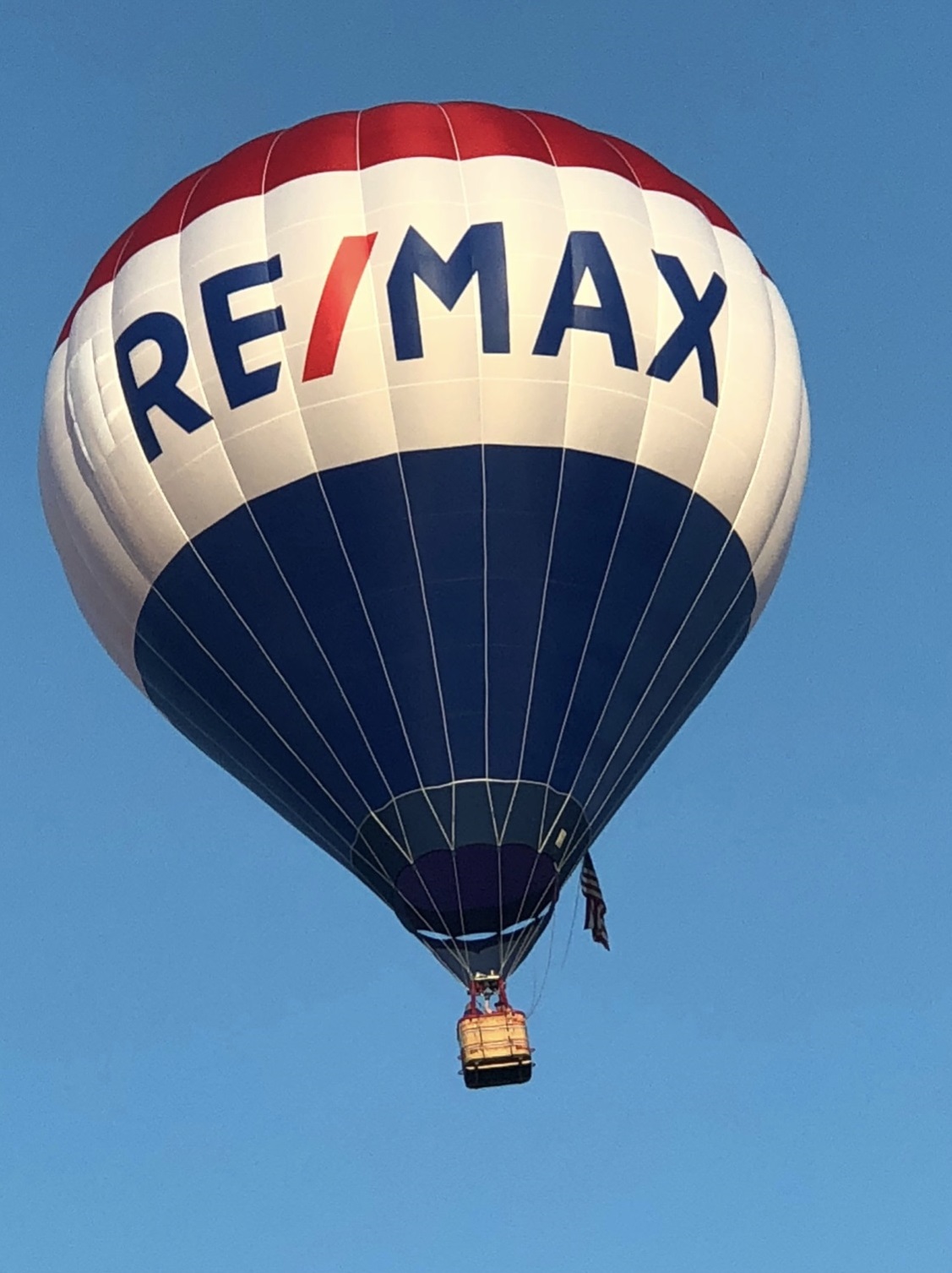 Sponsored By: